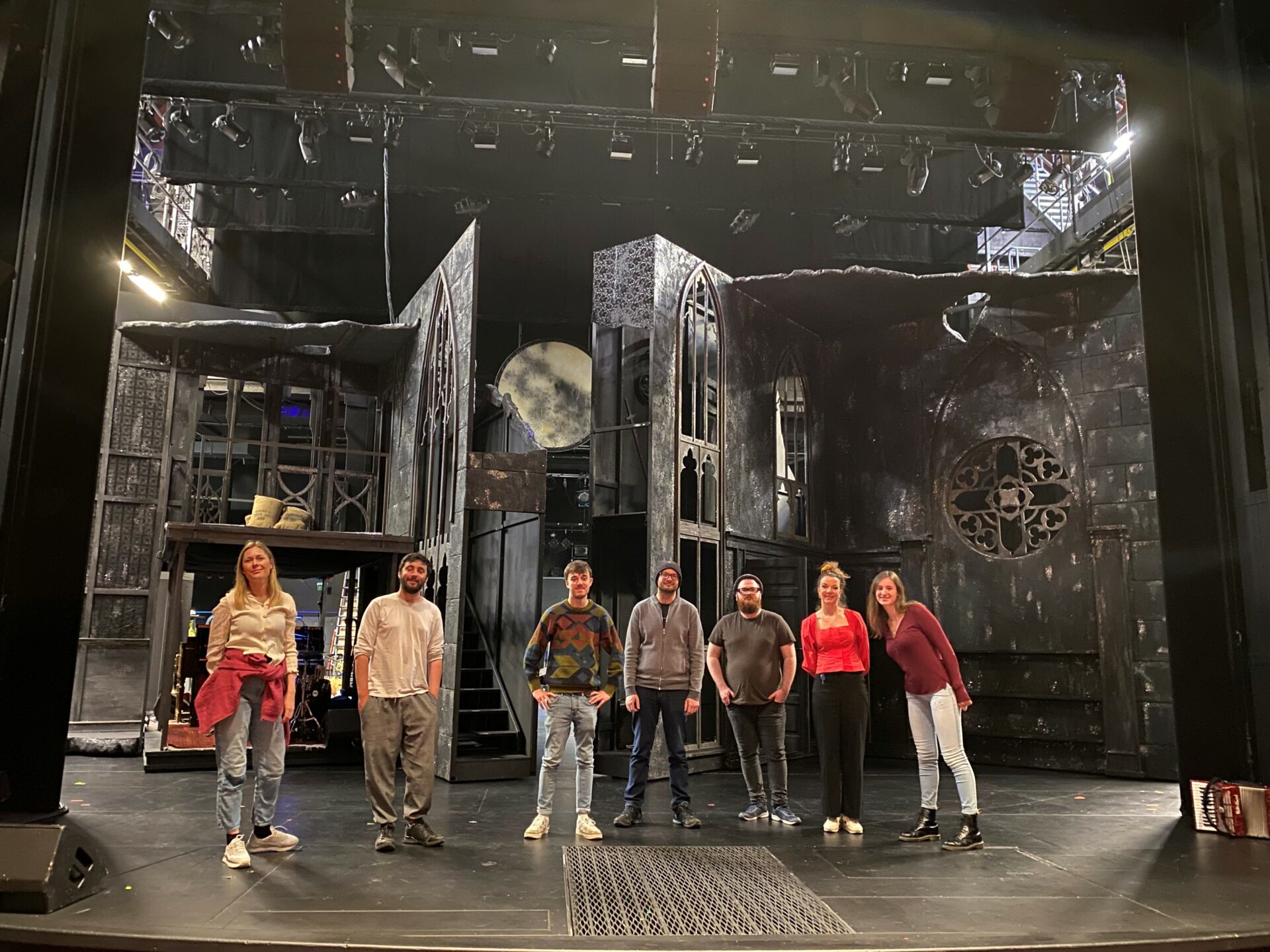 Digital Drama Workshops in Stavanger
4th to 5th of May 2022
For the third time the crew behind the Erasmus+ project Digital Drama Workshops, met in person. This time in Stavanger, Norway at the hosting partner Rogaland Theatre. The project partners are except Children and Youth theatre at Rogaland Theatre; Norway BeyondBühne; Austria, Crooked House Theatre Company; Ireland and Pirineus Creatius; Spain.
This time it was evaluation on the videos on Youth theatre and collaboration, coming up in the autumn. We also evaluated the workshops for the book full og exciting digital- and physical workshops made from our project partners.
Elefantteatret, Pulpit Rock and Lysefjorden
In addition to hard work, the guests in Norway also got to experience a tour at the Rogaland theatre and meet the professionals in the house and a city tour in Stavanger that took us to Elefantteatret, a local professional theatre with plays for kids up to 5 years og age. We also got to see the Pulpit rock from underneath on a boat trip in the Lysefjord in the region with waffles and hot chocolate. And to finish the days together, we got to watch the amazing youth plays "Ulf is unwell" and "Wake me up!!" played by youth from the Children and youth theatre at Rogaland Theatre.
Digital Drama Workshops, the exciting EU-project that runs over two years, will result in a workshop-book that contains 40 theatre-workshops and eight videos on youth theatre and collaboration. This workshops will be helpful tools both for digital theatre education and for face-to-face drama teaching, for theatre facilitators, drama teachers, directors etc. When living in a digitalized and global world, we are happy to facilitate workshops allowing youth to meet in theatre online. Maybe there is none og few possibilities to join an acting group where youth live, or when social anxiety make it difficult to meet in a larger group face to face, these workshops can help drama pedagogues to facilitate theatre to youth!
Read more in our article about the Digital Drama Workshops (in Norwegian).